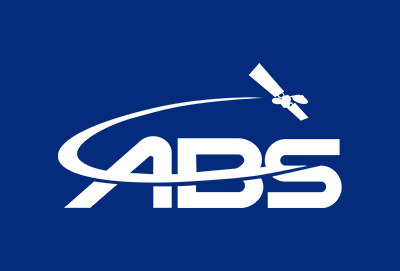 Washington DC, 4th September 2018 – ABS announced new appointments and changes of its executive management team to reflect its transition into the next phase of company growth and its ongoing commitment to customer service. These leadership changes include the following appointments and promotions:
James Frownfelter has been appointed as Chief Executive Officer (CEO). Jim Frownfelter, who will also continue to serve as the Chairman of ABS' Board of Directors, has over 30 years of technology and communications experience in the satellite, aeronautical, broadband, and wireless fields. Before joining ABS in 2010, Mr. Frownfelter served as the President and Chief Operating Officer of Intelsat and the President and COO of PanAmSat Corporation. Mr. Frownfelter successfully merged PanAmSat and Intelsat in 2006 to create the largest commercial satellite corporation with annual revenues and backlog exceeding $2 billion and $8 billion, respectively.
Mr. Frownfelter has a strong track record of achievements through working with various private equity firms' technology, media, and telecom (TMT) divisions, to accelerate growth and value in various technology related businesses.
Sam Wong previously Chief Financial Officer, has been promoted to President and Chief Financial Officer. Mr. Wong has over 30 years of experience in financial management and possesses a strong track record in corporate finance, investment projects and financial controllership. Mr. Wong is also highly experienced in the telecom & media sector and in emerging markets. Prior to joining ABS in 2012, he worked as the CFO and EVP at the Hong Kong Stock Exchange and as Finance Director at Hutchison Port Holdings. He is a Chartered Accountant and a Fellow of the Hong Kong Institute of Directors.
Dee Schwalb previously EVP of Business Development, is promoted to Chief Operating Officer (COO). Ms. Schwalb manages ABS' regulatory and network services divisions, and leads the business development team responsible for the strategic exploration of new business opportunities to better leverage ABS' current capabilities through innovative and non-standard service solutions. Ms. Schwalb is a satellite industry veteran bringing over 23 years of satellite communications experience in media, broadband, government and internet sectors. She has consulted private equity companies in the TMT sector with a key focus on value creation for the portfolio companies. Most recently, Ms. Schwalb was the Vice President of Business Development at Intelsat and a Director of Product Management for Media at PanAmSat Corporation.
Carmen Gonzalez–Sanfeliu has been appointed as Chief Commercial Officer (CCO). Carmen Sanfeliu will be responsible for the management of global sales and marketing. Ms. Sanfeliu is a satellite industry veteran bringing over 30 years of satellite telecommunications experience in media, broadband internet, VSAT, cellular backhaul, government, and mobility sectors in the Latin America and the Caribbean region. Most recently, Ms. Sanfeliu was the Regional Vice President of Latin America and Caribbean Region at Intelsat. Ms. Sanfeliu will be taking over from Raymond Chow who previously held the position of EVP Sales and Marketing.
Stephen Salem has been appointed as General Counsel. Mr. Salem leads the company's legal function to support its business and operational activities, and will now also oversee the company's human resources and administration functions. Mr. Salem brings over 20 years of experience in the satellite, aerospace and pay-TV sectors with expertise in strategic mergers and acquisitions, joint ventures, commercial agreements, and satellite construction and launch agreements. Prior to joining ABS, he served as the Deputy General Counsel at Aerojet Rocketdyne, Inc. He previously held senior legal positions with PanAmSat Corporation and Hughes Communications.
Ron Busch previously Vice President, Network Services, is promoted to Executive Vice President, Network Services. Mr. Busch is responsible for overall management of ABS' engineering operations. He has over 30 years of experience in satellite and terrestrial network engineering, operations, and program management. Most recently, Mr. Busch was Intelsat's Vice President, Network Engineering and Vice President, Network Operations responsible for all ground design, implementation, and operation. Mr. Busch has also held various engineering and operation positions with the U.S. Air Force, Satellite Business Systems, MCI, Timeplex and Hughes Communications.
Justin Derksen is appointed as Senior Vice President, Business Development. Mr. Derksen is responsible for strategic initiatives involving new opportunities and leveraging ABS' existing fleet and ground network. Mr. Derksen has over 10 years of investment banking experience with Morgan Stanley. He was based in Toronto, Singapore, Jakarta and New York and advised a wide range of clients from early stage companies to large cap publicly listed companies in the Media & Communications and Technology sectors on strategic M&A and capital raising transactions. Most recently, Mr. Derksen was an Executive Director in Morgan Stanley's Media & Communications Investment Banking team in New York with a focus on satellite investment banking.
Patrick French previously Vice President Global Business Development is promoted to Senior Vice President, Global Business Development. Mr. French is responsible for global partnerships for new business opportunities as well as ABS' consumer business portfolio. Patrick French has over 28 years of experience in market research analysis and satellite communications. Previously, Mr. French served as Head of Business Development, Asia Pacific, at Intelsat and as Senior Analyst for Northern Sky Research (NSR) LLC.
Jason Miller is appointed as Vice President, Sales Support & Market Research. Mr. Miller has over 18 years of expertise in corporate strategy and in market research fields. Prior to ABS, Mr. Miller was a Strategy Advisor for Intelsat and was responsible for market intelligence and business analysis. He also headed the market research function at PanAmSat Corporation.
"The executive leadership team brings a wealth of knowledge and experience in the satellite and communication space which aligns perfectly with the company's strategy to accelerate growth and further expand its scope of business and deliverables. The new team and structure further reinforce our commitment to build and extend ABS's current business for our evolving customers, markets and technologies," said Jim Frownfelter, Chairman and CEO of ABS. "The Board of Directors, investors and all of the ABS executives will continue to commit ourselves to the success of ABS through a renewed focus on customer service and our priorities for the future."
"Jim Frownfelter is one of the most seasoned industry executives we have come across during our decades of backing businesses in this industry. With his wealth of industry knowledge and strong track record in execution he is well-placed to lead ABS, as CEO, into the next stage of its future evolution. We look forward to working with him as he delivers on strategic priorities and continues to achieve sustainable, global growth for the business," added Nic Volpi, Partner, Permira and Board Director, ABS.
###
About ABS
ABS is one of the fastest growing global satellite operators in the world. ABS offers a complete range of tailored solutions including broadcasting, data and telecommunication services for broadcasters, service providers, enterprises and government organizations.
ABS operates a global fleet of satellites: ABS-2, ABS-2A, ABS-3A, ABS-4/Mobisat-1, ABS-6, and ABS-7. The satellite fleet covers over 93% of the world's population across the Americas, Africa, Asia Pacific, Europe, the Middle East, CIS and Russia.
Headquartered in Bermuda, ABS has offices in the United States, United Arab Emirates, South Africa and Asia. ABS is majority owned by funds managed by the European Private Equity firm Permira.
For more information, visit: www.absatellite.com