ITALY

– GERA LARIO TELEPORT
ABS partner in Italy, the Lario Space Center supplies highly specialized services, providing users with continuous and qualified assistance guaranteed by the experience and know-how. It is highly experienced in operations handling and operational management of television connections 24/7 as well as managing telecommunications networks for corporate and institutional users.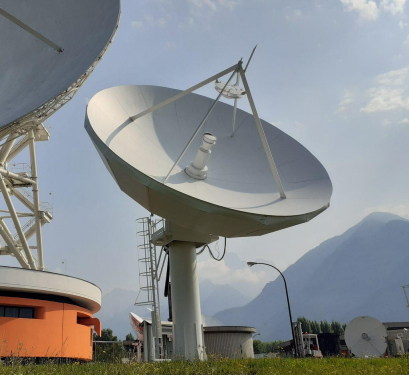 Geo Location
46.158°N, 9.408°E
Viewable Geo Satellite Arc
53°W – 75°E
Capabilities
Satellite TT&C;
Data Services
Video Services
Hosting/Colocation Services

Antenna,
VSAT HUB and related equipment,
Network Gateways,
Monitoring System;

Satellite RF Uplink &/or Downlink Services;
IP-Transit Services;
Spectrum Monitoring Services.
ABS Satellite/Beam Coverage