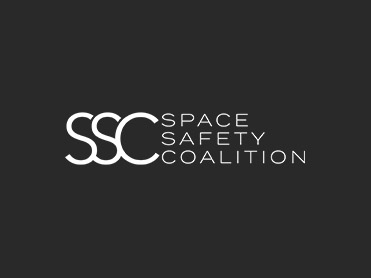 Washington DC, March 4th, 2020 – ABS, a leading satellite operator, announced it has joined the Space Safety Coalition (SCC) group. The Space Safety Coalition aims to promote responsible space safety through the voluntary adoption of relevant international standards, guidelines, and its best practices.
Endorsed and supported by 40 organizations including satellite operators, manufacturers, insurers, space industry associations, and other government and industry stakeholders, the coalition encourages best practices to implement and improve space safety through operational guidelines and design standards.
Nick Chilelli, SVP of Space Segment of ABS commented, "We are pleased to add ABS' voice to the Space Safety Coalition. By addressing the design, operational and retirement issues in the LEO and GEO environments for both satellites and launch vehicles, the Coalition has provided guidelines that reduce the threat of debris and better enable the industry to meet mission goals. We encourage all organizations, agencies, and companies to follow these best practices for the sustainability of space operations and consider adding their endorsement of the guidelines."
"The Space Safety Coalition (SSC) welcomes the endorsement by ABS of its best practices for space sustainability document, bringing the total to 40 space operators and industry stakeholders who have now endorsed this living set of best practices. We look forward to working with ABS and all other endorsees to continue to refine and enhance these best practices to help promote and ensure the long-term sustainability of space activities," said Dan Oltrogge, Administrative Coordinator for the SSC.
###
About ABS:
ABS is a global satellite operator and offers a complete range of tailored solutions including broadcasting, data and telecommunication services to broadcasters, service providers, enterprises and government organizations.
ABS operates a fleet of satellites; ABS-2, ABS-2A, ABS-3A ABS-4/Mobisat-1, ABS-6, and ABS-7. The satellite fleet covers over 93% of the world's population across the Americas, Africa, Asia Pacific, Europe, the Middle East, CIS and Russia.
Headquartered in Bermuda, ABS has offices in the United States, UAE, South Africa and Asia. ABS is owned by Permira, a European Private Equity firm..
For more information, visit www.absatellite.com
About Safety Space Coalition:
Formed in 2019, the Space Safety Coalition publishes a set of orbit regime-agnostic best practices for the long-term sustainability of space operations. These best practices are applicable to all spacecraft regardless of size, quantity, etc. and directly address many aspects of the twenty-one consensus Long-Term Sustainability (LTS) guidelines approved by the United Nations Committee for the Peaceful Use of Outer Space (UN COPUOS). Interested parties can visit spacesafety.org for additional information about the SSC, its mission, and guidelines.