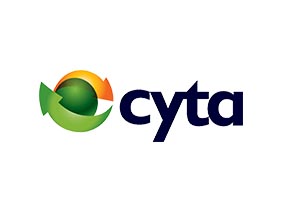 Dubai, 21 May 2023, ABS, a leading global satellite operator, is pleased to announce the expansion of its services and continued growth in the EMEA region with the support of its new teleport partner in Cyprus.  ABS' partner, Cyta, offers satellite access and international extensions globally through a resilient broadband network with integrated security, flexibility and scalability.
ABS has successfully migrated its Telemetry, Tracking and Control (TT&C), and monitoring services from its Bahrain teleport to the Makarios teleport in Cyprus.  The facility is a Tier-4 certified Teleport by the World Teleport Association (WTA), with a prime geographical location offering optimal conditions for satellite communications and unrestricted access to frequencies in both satellite and terrestrial bands.
In addition to TT&C services, ABS offers a diverse range of satellite services to various market segments such as broadcasting, telcos/MNOs, oil and gas, maritime and government verticals.  ABS provides reliable and secure connectivity to customers worldwide through its advanced technology and experienced team.  ABS remains committed to delivering innovative satellite services and solutions to meet the evolving needs of its customers.
Ron Busch, ABS EVP, Network and Engineering expressed, "Having a teleport in Cyprus gives ABS the ability to communicate with many beams on multiple ABS satellites from one location. This capability and the terrestrial connectivity at the teleport allow ABS to grow our services, not only in the region, but globally.  We are very excited to partner with Cyta and utilize their WTA certified teleport ensuring the reliability and support required to provide world-class service to our customers."
Costas Psillides, the Cyta International Wholesale Market Manager, noted that "We are extremely pleased that ABS has placed their trust in Cyta for these significant services, and we are thrilled to commence operations at Makarios Teleport. This project marks a significant expansion of our teleport services, collaborating with a highly regarded satellite operator like ABS. We firmly believe that it will unlock new opportunities for us and create a fertile environment for further growth."
ABS's latest expansion in the EMEA region is a testament to the company's dedication to providing its customers with the best possible satellite services and solutions.
-more-
About ABS
ABS is a global satellite operator and offers a complete range of tailored solutions including broadcasting, data and telecommunication services to broadcasters, service providers, enterprises and government organizations.
ABS operates a fleet of satellites; ABS-2, ABS-2A, ABS-3A, ABS-4/Mobisat-1 and ABS-6. The satellite fleet covers over 93% of the world's population across the Americas, Africa, Asia Pacific, Europe, the Middle East, CIS and Russia.
ABS has offices in the United States and Asia with the head office in Dubai, UAE. For more information, visit www.absatellite.com
About Cyta
Cyta is a corporate government body and the leading telecommunications provider in Cyprus. It is a customer-driven enterprise that offers the full spectrum of modern telecommunication products and services. These include fixed and mobile communications, internet services, IPTV and other value-added services.
Cyta operates a modern telecommunications network with extensive fiber and teleport infrastructure. The company couples a strategically situated telecommunications gateway in Cyprus with POPs in major telecommunications centers in Europe. Cyta is active in the international market and provides satellite and connectivity services to business customers around the world. For more information, visit www.cytaglobal.com/.