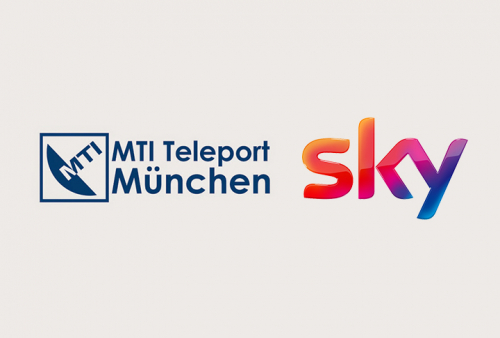 Singapore/Unterfoehring, 28th June 2018 – Global satellite operator, ABS and MTI Teleport Munich have signed a capacity deal for the Wimbledon Championships 2018 to deliver video live coverage of the tournament to Sky Deutschland, the right- holder for the German market. From 2nd July, several simultaneous high definition (HD) video feeds from the venue will be carried over the ABS-3A satellite, ensuring a permanent contribution link between the various production facilities in London and Sky Deutschland headquarters in Unterfoehring.
Sky Deutschland, the leading pay-tv operator will have exclusive HD coverage of the tournament, delivering the live broadcast signal of all the matches to the German market via satellite, cable and mobile networks.
Over the past two years, the ABS-3A satellite has established itself as a prime "conduit" for video contribution services in Europe and most notably in the German market, for which it distributes the live coverage of German football for both public and private broadcasters.
Ludwig Schaeffler, CEO MTI emphasized "Once again we are happy to include ABS into our international sports delivery network, which we optimized for live sports transmissions."
"ABS-3A again is chosen as the preferred satellite platform to contribute live feeds across Europe for major sporting events," said Paolo Pusterla, MD of Europe & the Middle East. "We at ABS are delighted to work with our long-lasting partner MTI to serve the leading pay-tv in Europe, Sky Deutschland, for such an important event."
Alessandro Reitano, Vice President Sports Production, Sky Deutschland commented, "ABS-3A has quickly developed to one of our key satellites for the contribution and production of high quality sports events for the region. At Wimbledon we are looking forward to another great event in partnership with MTI and ABS."
– More –
Sky Deutschland Contact: Dirk Böhm Tel: +49 89 9958 3018 Email: dirk.boehm@sky.de
MTI Contact: David Mueller Tel: +49 8192 933419 Email: david.mueller@mti-teleport.de
About ABS
ABS is one of the fastest growing global satellite operators. ABS offers a complete range of tailored solutions including broadcasting, data and telecommunication services to broadcasters, service providers, enterprises and government organizations. ABS operates a fleet of 6 satellites which covers over 93% of the world's population across the Americas, Africa, Asia Pacific, Europe, the Middle East, CIS and Russia.
About MTI:
MTI was founded in 1993 and is Germany's leading media backbone operator connected to all major broadcasters, media houses and distribution platform operators. The MTI facilities are located right in the heart of Germany's media hub in Unterfoehring connected via fiber and satellite to the world's media centers. Its 100% owned infrastructure, such as a full fiber ring throughout Germany, two satellite teleports and state-of-the-art Data Centers form the basis for MTI ́s high reliability network for prime content for almost all major broadcast players in the German market.
About Sky Deutschland:
Sky Deutschland. With over 5 million customers and annual revenues in the amount of 2 billion Euros, Sky is the pay-TV market leader in Germany and Austria. The program offering at Sky includes live sport, films, series, kids' channels and documentaries. Sky Deutschland with its headquarters in Unterföhring near Munich is part of Sky plc, Europe's leading entertainment group. 21.8 million customers in five countries are watching the exclusive Sky programs whenever and wherever they want
###