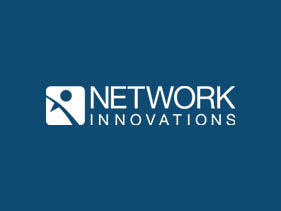 Calgary, Canada and Singapore, June 8th, 2023 – Network Innovations Inc. (Network Innovations or NI) and ABS, a global satellite operator, have formed a strategic commercial alliance to deliver C-band and Ku-band managed satellite services.

The partnership benefits from the unique combination of ABS' satellite capacity and teleport services and Network Innovations' managed network services capabilities. 
The first network as part of this alliance will leverage ABS' Subic Bay teleport capabilities and satellites to cover the Asia Pacific region and is currently operational. The resulting extensive coverage and reach will enable secure and reliable satellite connectivity to serve various customer segments including enterprises, telcos/MNOs, maritime and government institutions.  
"We are excited to announce this strategic alliance with ABS," said Frank Czulo, President of Network Innovations Advanced Networks division. "This is an important milestone in establishing an innovative partnership with unique and complementary capabilities to serve our customers."
Ron Busch, ABS EVP of Engineering and Operations, added, "This strategic alliance with Network Innovations will allow ABS to expand its offerings across the fleet.  We are pleased to offer these services with Network Innovations, a highly capable partner, and we look forward to expanding our offering in the future."
NOTE TO EDITORS
ABS and Network Innovations representative will be attending SatelliteAsia as part of the AsiaTechX Singapore – for more information visit: SatelliteAsia (asiatechxsg.com).
Visit ABS at booth: 5F2-01, Hall 5 SatelliteAsia.
-more-
About Network Innovations 
Network Innovations is a global technology integrator that keeps people, places and things connected anywhere in the world with always-available communications and networking solutions. Its customers operate in industries including government and defense, public safety, oil and gas, media, mining, utilities, recreation, and maritime. Established in 1989, Network Innovations is headquartered in Calgary, Canada, and employs over 250 industry experts across five continents. For more information, please visit www.networkinv.com.
LinkedIn: www.linkedin.com/company/network-innovations/
About ABS Global 
ABS is a global satellite operator and offers a complete range of tailored solutions including broadcasting, data and telecommunication services to broadcasters, service providers, enterprise and government organizations. ABS operates a fleet of satellites; ABS-2, ABS-2A, ABS-3A, ABS-4/Mobisat-1 and ABS-6. The satellite fleet covers over 93% of the world's population across the Americas, Africa, Asia Pacific, Europe, the Middle East, CIS and Russia. ABS has offices in the United States and Asia with the head office in Dubai, UAE. For more information, visit www.absatellite.com