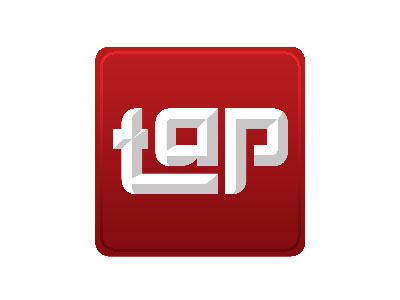 07 November 2022, Philippines –TAP Digital Media Ventures Corporation (TAPDMV) has selected ABS as the satellite broadcast partner for the distribution of FIFA World Cup 2022 on their World Cup HD TV (WCTV) channel on ABS-2 East Hemi beam.
ABS will provide additional bandwidth coverage for the World Cup TV channel which will broadcast live transmission of the matches in Qatar from 20 November to 18 December 2022.
"TapDMV is pleased to be working again with ABS as our broadcast solution provider in delivering  the nationwide HD Feed of FIFA World Cup Qatar 2022 on our linear channel, WCTV.  It is with pride that we are able to bring the world's most prestigious sport tournament to our cable affiliates throughout the Philippines, in partnership with ABS," commented Gonzalo de Guia, Chief Technology Officer of TapDMV.
"ABS is extremely excited to be selected by TAPDMV to facilitate and provide the broadcast delivery solution for one of the world's most iconic and coveted sporting events," said  Jennifer Blasko, EVP of Sales & Marketing of ABS.  "ABS-2, at 75˚East is strategically located for interconnecting Asia, Europe and the Middle East, making it the ideal choice for video contribution and distribution of live sports, news, and entertainment content where service reliability and low latency are critical."
-More-
About ABS
ABS is a global satellite operator and offers a complete range of tailored solutions including broadcasting, data and telecommunication services to broadcasters, service providers, enterprises and government organizations.
ABS operates a fleet of satellites; ABS-2, ABS-2A, ABS-3A ABS-4/Mobisat-1 and ABS-6. The satellite fleet covers over 93% of the world's population across the Americas, Africa, Asia Pacific, Europe, the Middle East, CIS and Russia. 
Headquartered in Bermuda, ABS has offices in the United States, UAE and Asia.  For more information, visit www.absatellite.com
About TAPDMV
TAP Digital Media Ventures Corp. (TAPDMV) is a Philippine Media Content Distribution Company which operates a group of sports and entertainment linear channels including Tap Sports, Premier Sports, Premier Football, Tap Movies, Tap ActionFlix, TapTV and TapEDGE that are carried by Pay Television Platform providers nationwide.
The company also recently launched its Direct-To-Consumers (D2C) sports and entertainment subscription streaming service, TapGo, as part of its product offerings.