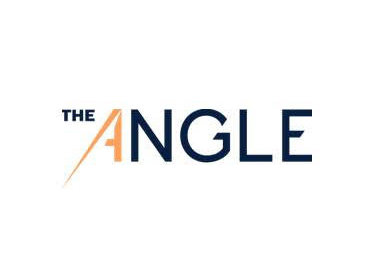 Dubai, UAE, 10th March 2020 – ABS, a leading satellite operator and TheAngle, a satellite network services integrator, announced today they have extended their joint activities in the MENA region, serving customers across the ABS' footprints at 75 degrees East. 
The collaboration focusses on providing energy, enterprise and government customers with bespoke, cost-effective communication solutions including ground segment facilities and flexible bandwidth allocations on ABS-2 and ABS-2A satellites, co-located at the prime location of 75°E. Both satellites offer prime capacity over the Middle East, accessible also from Europe, as well as coverage of the African and Asian continents over multiple beams. 
The satellite services demand in the MENA market remains strong, driven by traditional verticals such as oil and gas, maritime/mobility and governmental. Broadband, video contribution and video distribution are also key applications hosted on the ABS satellites. 
Paolo Pusterla, MD of Europe and the Middle East for ABS said, "TheAngle has extensive knowledge of the regional market and its multiple services and applications. Our continued cooperation with TheAngle will reinforce our presence in this market and bring more viable bandwidth and introduce new services to more customers across the GCC countries. This collaboration is a major boost for both companies that will further enhance our respective businesses and accelerate the development of new opportunities with attractive and flexible offerings to more clients." 
Hassam Karim, General Manager of TheAngle added, "Our service offerings enable customers to take advantage of the expertise of both companies to provide an even higher quality of turnkey services to suits their needs of this region." 
### 
About ABS: ABS is a global satellite operator and offers a complete range of tailored solutions including broadcasting, data and telecommunication services to broadcasters, service providers, enterprises and government organizations. 
ABS operates a fleet of satellites; ABS-2, ABS-2A, ABS-3A ABS-4/Mobisat-1, ABS-6, and ABS-7. The satellite fleet covers over 93% of the world's population across the Americas, Africa, Asia Pacific, Europe, the Middle East, CIS and Russia. 
Headquartered in Bermuda, ABS has offices in the United States, UAE, South Africa and Asia. ABS is owned by Permira, a European Private Equity firm.. 
For more information, visit www.absatellite.com 
About TheAngle: TheAngle quickly forged a reputation as a reliable provider of satellite connectivity. Today TheAngle supported by its licensed partners in the region is becoming a leading provider of managed and turnkey VSAT solutions across the Middle East and North Africa for customers engaged in the marine, military, and oil and gas sectors. TheAngle provides flexible solutions to meet the ever-changing demands of its customers, including the design, build and operation of networks. Its state-of-the- art control centre and hubs are complemented by a highly qualified and experienced team of engineers, project managers and customer service personnel. 
For more information, visit www.the-angle.net